Fucus vesiculosus
( BOK:Blæretang ENG:Bladder Wrack)
3 photos (see below for more photos)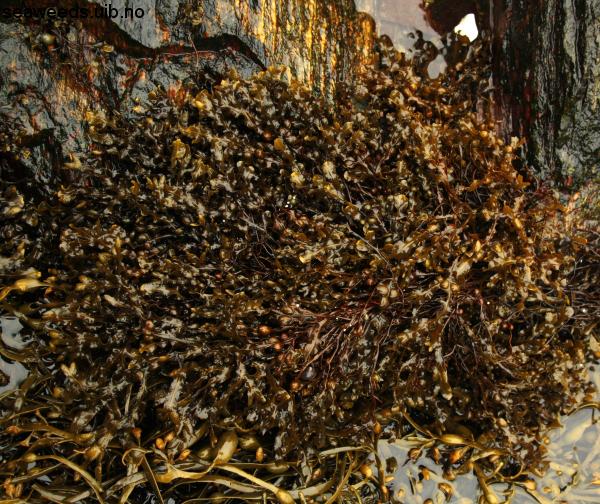 Habitat
Photo by: Vivian Husa
Location: Seim, Hordaland
Photo is showing (categorized): Thallus
Verified by Network members
Sampling date: 2010-03-29
Published: 2010-04-23

The species is easily recognized by the pair wise air vesicles on each side of a prominent midrib. On wave exposed coast the air vesicles may be sparse or missing. On wave protected sites a luxurious development of air vesicles may be observed. The species grows in the intertidal zone.
---
---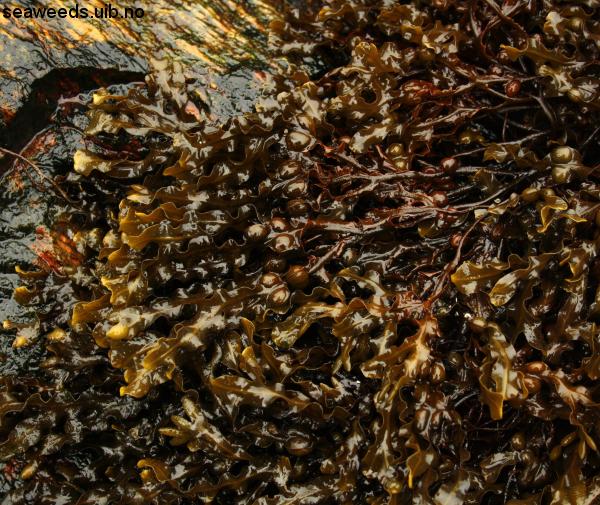 Habit
Photo by: Vivian Husa
Location: Seim, Hordaland
Photo is showing (categorized): Thallus
Verified by Network members
Sampling date: 2010-03-29
Published: 2010-04-23
---
---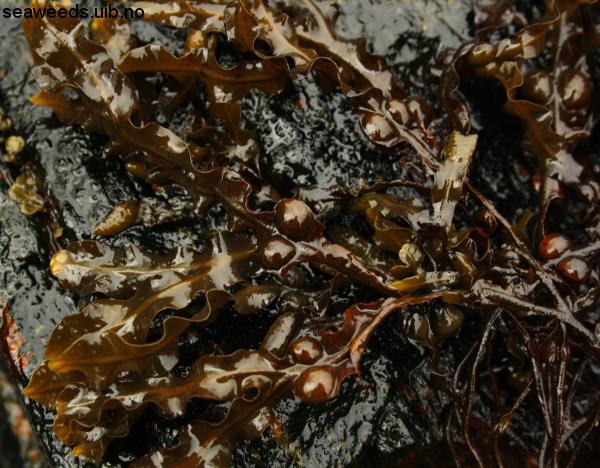 Pair wise air vesicles and prominent midrib
Photo by: Vivian Husa
Location: Seim, Hordaland
Photo is showing (categorized): Apical tip, Mid rib
Verified by Network members
Sampling date: 2010-03-29
Published: 2010-04-23
---
---
Latest published photos


Gelidium pusillum
Sampling date 2014-10-08
Published 2020-07-06


Fucus spiralis
Sampling date 2017-08-08
Published 2020-06-17


Pyropia leucosticta
Sampling date 2020-06-17
Published 2020-06-17


Pyropia leucosticta
Sampling date 2008-06-01
Published 2020-06-17


Pyropia leucosticta
Sampling date 2008-06-01
Published 2020-06-17