Fucus spiralis
( BOK:Kaurtang,Spiraltang ENG:Spiralled Wrack)
4 photos (see below for more photos)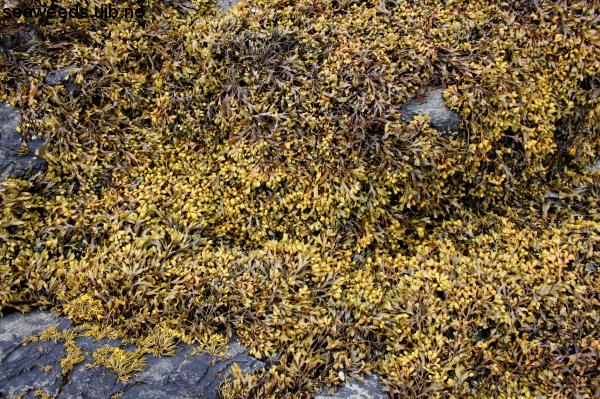 Specimens growing on large stones on the upper shore during low tide.
Photo by: Vivian Husa
Location: Fyrsundet, Fedje, Hordaland
Photo is showing (categorized): Thallus
Verified by Network members
Sampling date: 2009-07-16
Published: 2010-03-10
---
The species is tolerant to dry conditions during low tide and grows usually on hard rock in a zone between Fucus vesiculosus and Pelvetia canaliculata. The fronds can be up to 30-40 cm tall and has a prominent midrib but no air-vesicles. The fronds show an irregular dichotomous branching-pattern and are often spirally twisted.
---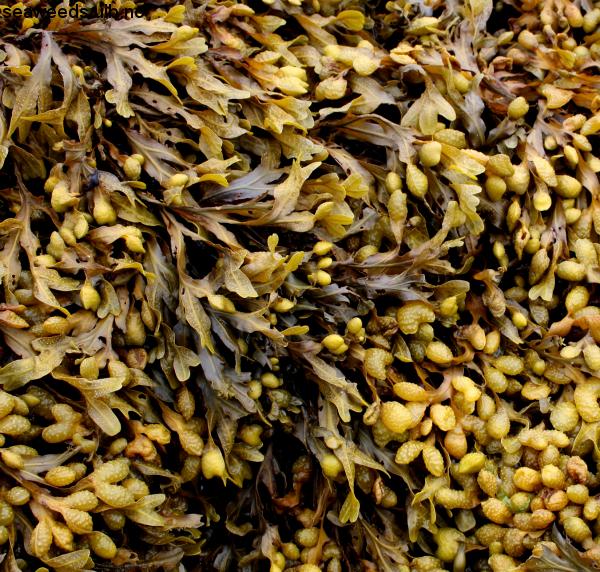 Specimens with receptacles
Photo by: Vivian Husa
Location: Fyrsundet, Fedje, Hordaland
Photo is showing (categorized): Reproductive structure
Verified by Network members
Sampling date: 2009-07-16
Published: 2010-03-10
---
The species carries rounded receptacles, often in pairs, with a characteristic rim along the egde.
---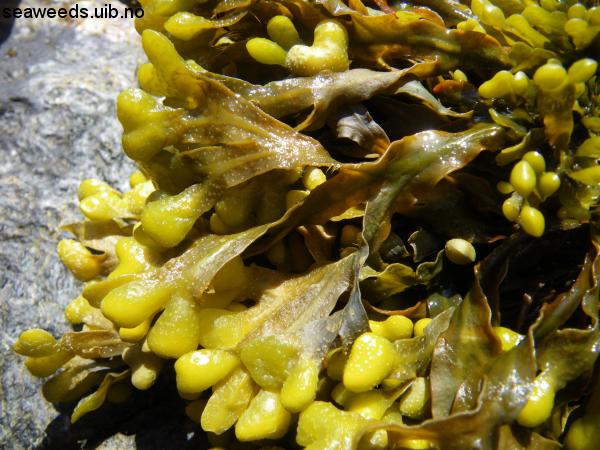 Specimen with immature receptacles
Photo by: Vivian Husa
Location: Solesnes, Hardangerfjorden, Hordaland
Photo is showing (categorized): Reproductive structure
Verified by Network members
Sampling date: 2009-06-09
Published: 2010-03-10
---
---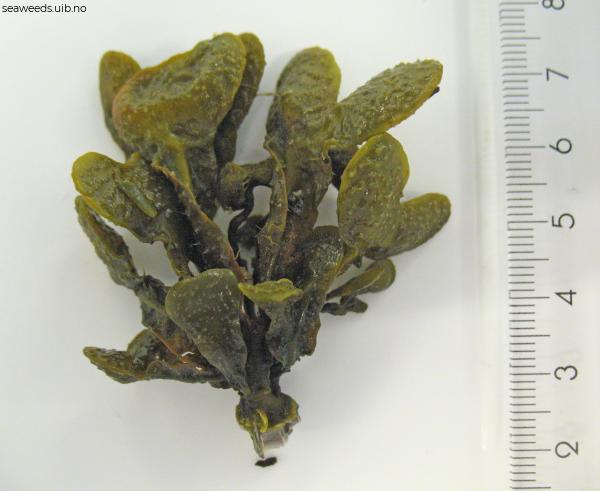 Habit of a small forn
Photo by: Kjersti Sjøtun
Location: Gulo, Bømlo, Hordaland
Photo is showing (categorized): Thallus, Reproductive structure
Sampling date: 2017-08-08
Published: 2020-06-17

A small morphotype (Fucus spiralis forma nanus) occurring in wave-exposed intertidals
---
---
Latest published photos


Gelidium pusillum
Sampling date 2014-10-08
Published 2020-07-06


Fucus spiralis
Sampling date 2017-08-08
Published 2020-06-17


Pyropia leucosticta
Sampling date 2020-06-17
Published 2020-06-17


Pyropia leucosticta
Sampling date 2008-06-01
Published 2020-06-17


Pyropia leucosticta
Sampling date 2008-06-01
Published 2020-06-17