Laminaria digitata
( BOK:Fingertare ENG:Doire,Red ware, Seagirdles)
2 photos (see below for more photos)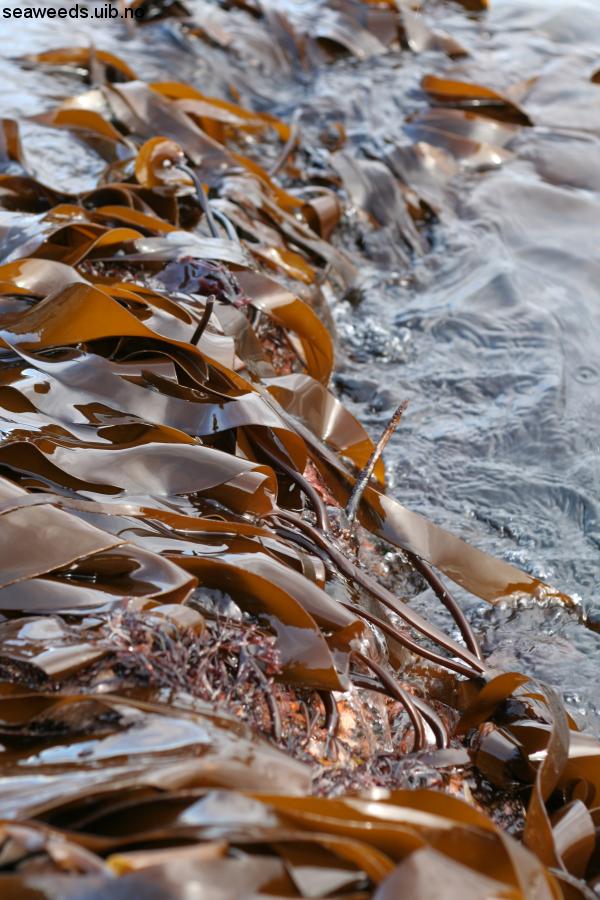 Habitat
Photo by: Vivian Husa
Location: Ormhilleren
Photo is showing (categorized): Thallus
Verified by Bergen Seaweed Group
Sampling date: 2007-03-15
Published: 2008-03-07

It is present in the lower intertidal of wave-exposed parts of the entire Norwegian coast, often forming a zone above the Laminaria hyperborea kelp forest It can be separated from L. hyperborea by a Y- shaped junction between stipes and lamina. The stipes is smooth, flexible and a little flattened in the upper part. The thalli can be shaped in many ways, broad, narrow, with a long or short stipes.
---
Photo: Bernt Rydland Olsen
---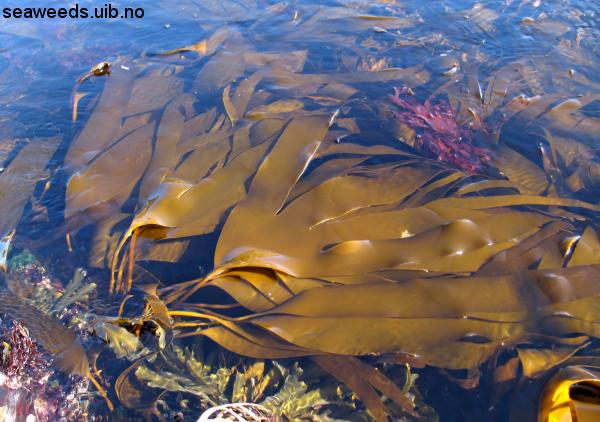 Habit
Photo by:
Location: Ormhilleren, Sotra, Hordaland
Verified by Bergen Seaweed Group
Sampling date: 2008-03-09
Published: 2008-08-20

The species forms a zone in the upper sublittoral
---
---
Latest published photos


Gelidium pusillum
Sampling date 2014-10-08
Published 2020-07-06


Fucus spiralis
Sampling date 2017-08-08
Published 2020-06-17


Pyropia leucosticta
Sampling date 2020-06-17
Published 2020-06-17


Pyropia leucosticta
Sampling date 2008-06-01
Published 2020-06-17


Pyropia leucosticta
Sampling date 2008-06-01
Published 2020-06-17