Gracilaria gracilis
( NO:Pollris)
1 photos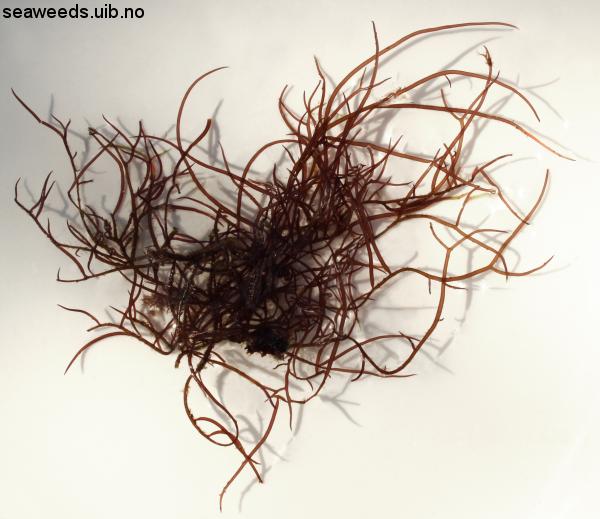 Habit
Photo by: Vivian Husa
Location: Raunefjorden, Hordaland
Photo is showing (categorized): Thallus
Verified by Network members
Sampling date: 2009-09-18
Published: 2010-04-07

This species is often found loose-lying in protected bays and in seawater polls in Norway. The thallus is somewhat elastic, dark red, 5-15 cm tall and branches irregularly with round branches that are tapered toward the apices. The species is highly valued for agar production and is cultured in South Africa.
---
---
Latest published photos


Gelidium pusillum
Sampling date 2014-10-08
Published 2020-07-06


Fucus spiralis
Sampling date 2017-08-08
Published 2020-06-17


Pyropia leucosticta
Sampling date 2020-06-17
Published 2020-06-17


Pyropia leucosticta
Sampling date 2008-06-01
Published 2020-06-17


Pyropia leucosticta
Sampling date 2008-06-01
Published 2020-06-17