Planosiphon zosterifolius
( BOK:Smalt brunbÄnd)
1 photos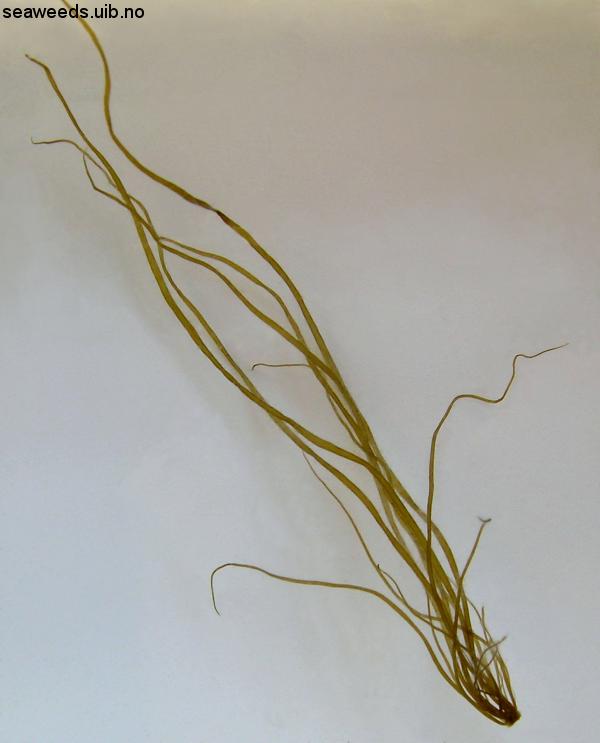 Thallus
Photo by: Vivian Husa
Location: Raunefjorden, Hordaland
Photo is showing (categorized): Thallus
Verified by Bergen Seaweed Group
Sampling date: 2007-04-17
Published: 2007-11-27

The thallus forms a narrow blade 5-30 cm long and 1-2 mm wide, and normally several thalli grow from a joint basal disc. It grows in the intertidal along the entire Norwegian coast, and occurs most frequently in spring. It is not as common as P. fascia.
---
---
Latest published photos


Gelidium pusillum
Sampling date 2014-10-08
Published 2020-07-06


Fucus spiralis
Sampling date 2017-08-08
Published 2020-06-17


Pyropia leucosticta
Sampling date 2020-06-17
Published 2020-06-17


Pyropia leucosticta
Sampling date 2008-06-01
Published 2020-06-17


Pyropia leucosticta
Sampling date 2008-06-01
Published 2020-06-17