Haplospora globosa
( BOK:Flerradet kulesli)
5 photos (see below for more photos)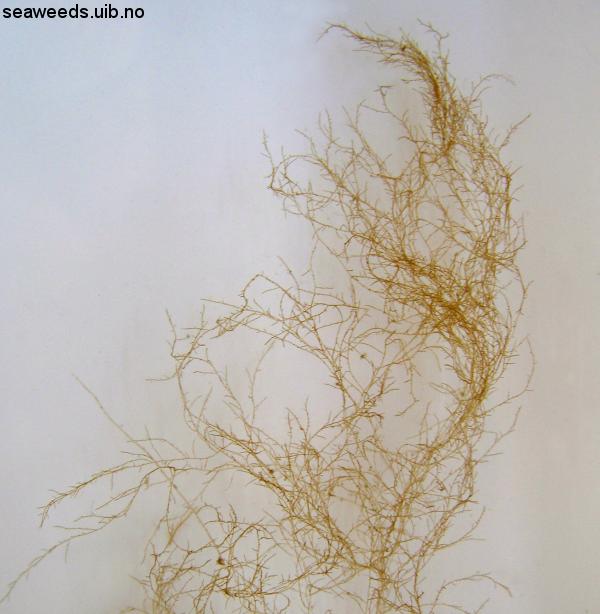 Thallus
Photo by: Vivian Husa
Location: Sel√ły, Korsfjorden, Hordaland
Photo is showing (categorized): Thallus
Verified by Bergen Seaweed Group
Sampling date: 2007-04-16
Published: 2007-11-22

The sporophytic stage can be found during spring and summer in the sublittoral along the entire coast of Norway, but the species is relatively rare. The basic part of thallus is normally pluriseriate, while the upper part is uniseriate. The sporophytic stage carries monosporangia, normally on short branches.
---
---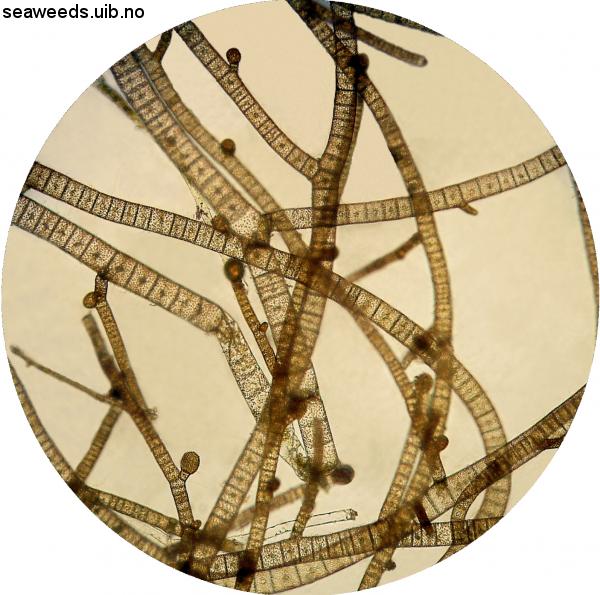 Branches
Photo by: Vivian Husa
Location: Sel√ły, Korsfjorden, Hordaland
Photo is showing (categorized): Branching pattern
Verified by Bergen Seaweed Group
Sampling date: 2007-04-16
Published: 2007-11-22
---
---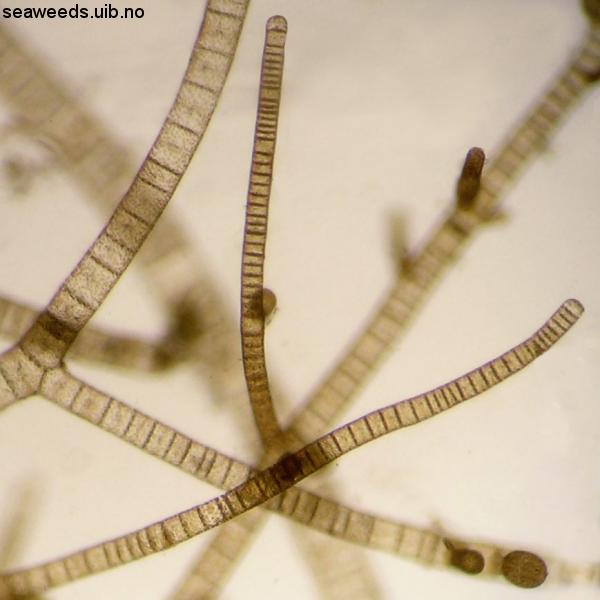 Apikal tips
Photo by: Vivian Husa
Location: Sel√ły, Korsfjorden, Hordaland
Photo is showing (categorized): Apical tip
Verified by Bergen Seaweed Group
Sampling date: 2007-04-16
Published: 2007-11-22
---
---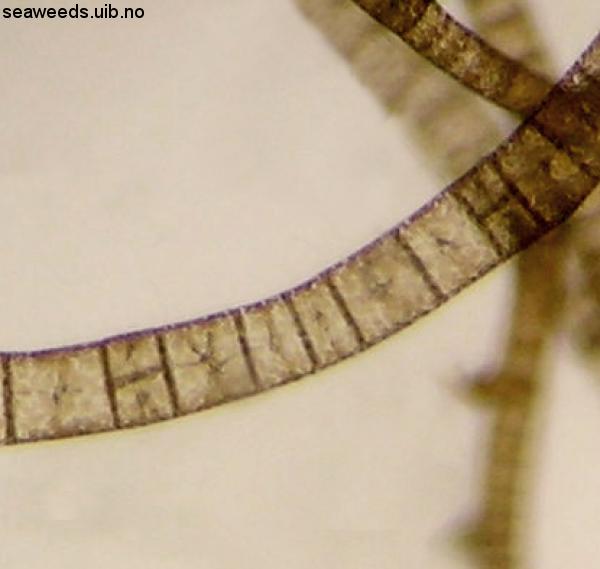 Longitudinal division of cells
Photo by: Vivian Husa
Location: Sel√ły, Korsfjorden, Hordaland
Photo is showing (categorized): Cell row
Verified by Bergen Seaweed Group
Sampling date: 2007-04-16
Published: 2007-11-22
---
---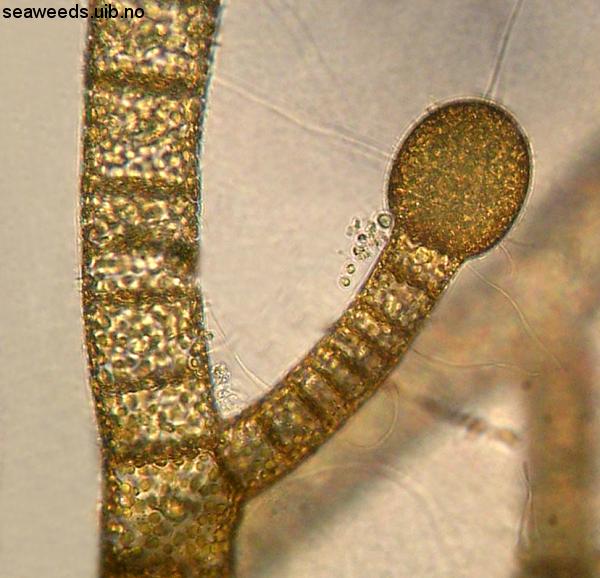 A short branch carrying a monosporangium
Photo by: Vivian Husa
Location: Sel√ły, Korsfjorden, Hordaland
Photo is showing (categorized): Sporangium, Reproductive structure
Verified by Bergen Seaweed Group
Sampling date: 2007-04-16
Published: 2007-11-22
---
---
Latest published photos


Gelidium pusillum
Sampling date 2014-10-08
Published 2020-07-06


Fucus spiralis
Sampling date 2017-08-08
Published 2020-06-17


Pyropia leucosticta
Sampling date 2020-06-17
Published 2020-06-17


Pyropia leucosticta
Sampling date 2008-06-01
Published 2020-06-17


Pyropia leucosticta
Sampling date 2008-06-01
Published 2020-06-17