Dictyota dichotoma
( BOK:Tvebendel)
5 photos (see below for more photos)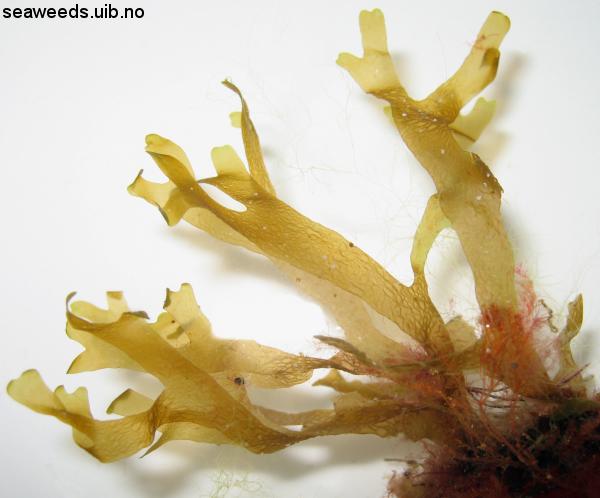 Thallus with regular dichotomous branching.
Photo by: Vivian Husa
Location: Oma, Hardangerfjorden
Photo is showing (categorized): Thallus
Verified by Network members
Sampling date: 2008-06-12
Published: 2009-04-06

The undulated surface is not a common feature of the species. Thallus is flat, without a mid rib, and dichotomously branched. Cortical cells are angular, and cover one layer of large, medullary cells. The species is an annual species at the Norwegian coast and distributed north to the Trondheimsfjord. It but can be abundant in some years. It grows on rocks or on other algae in the subtidal and lower intertidal zone. In field it may be confused with the erect stage of Cutleria multifida, but can easily be separated from this species by a closer look at the apical tips.
---
---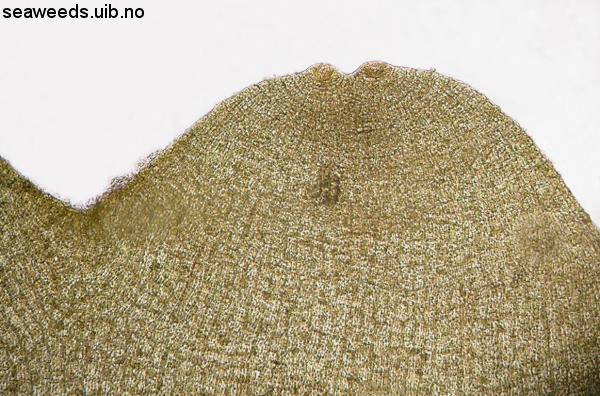 Apical growth with dichotomous division of apical cells.
Photo by: Vivian Husa
Location: Oma, Hardangerfjorden
Photo is showing (categorized): Apical tip
Verified by Network members
Sampling date: 2008-06-12
Published: 2009-04-06
---
---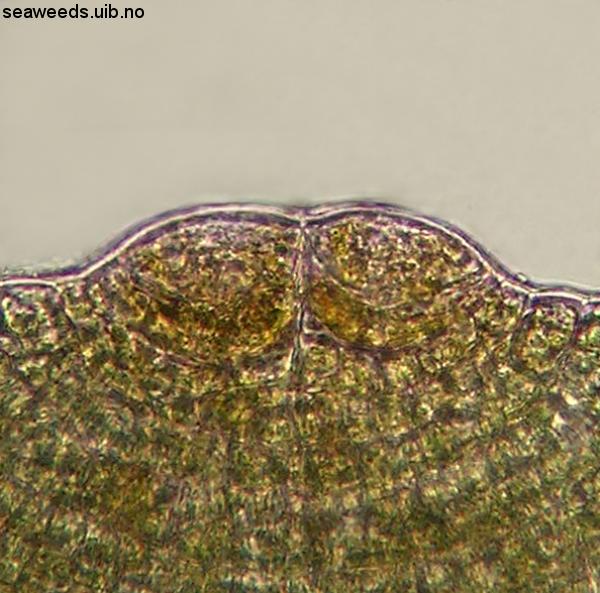 Lens shaped apical cell dividing in two.
Photo by: Vivian Husa
Location: Oma, Hardangerfjorden
Photo is showing (categorized): Cells, Apical tip
Verified by Network members
Sampling date: 2008-06-12
Published: 2009-04-06
---
---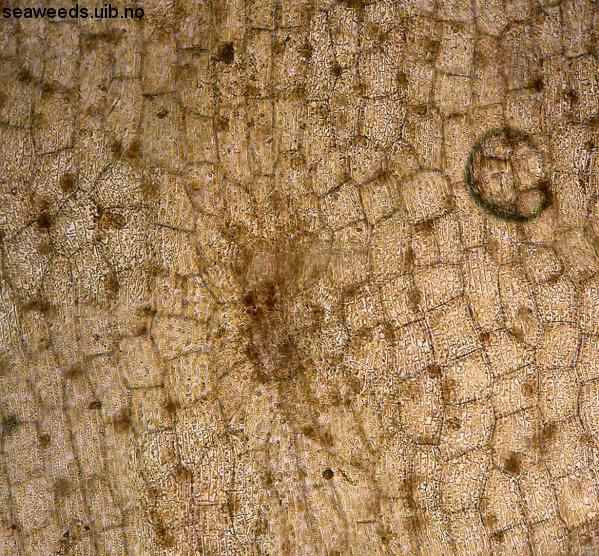 Surface view
Photo by: Vivian Husa
Location: Oma, Hardangerfjorden
Photo is showing (categorized): Cortical cells
Verified by Network members
Sampling date: 2008-06-12
Published: 2009-04-06

Large medullary cells seen through small cortical cells
---
---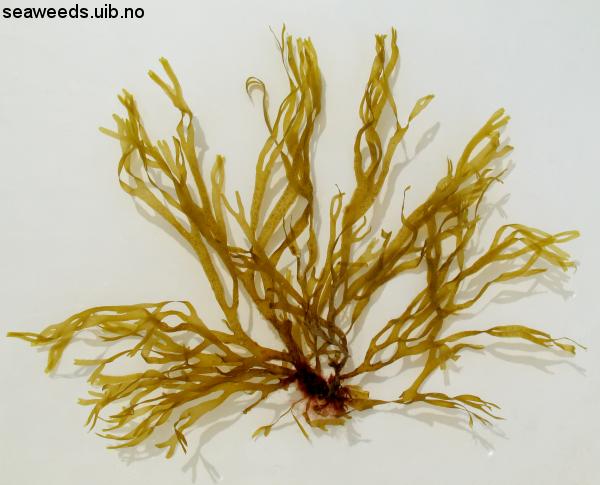 Habit
Photo by: Kjersti Sjøtun
Location: Rongsundet, Øygarden, Hordaland
Photo is showing (categorized): Thallus
Verified by Network members
Sampling date: 2010-08-11
Published: 2010-09-21

About 14 cm long specimen
---
---
Latest published photos


Gelidium pusillum
Sampling date 2014-10-08
Published 2020-07-06


Fucus spiralis
Sampling date 2017-08-08
Published 2020-06-17


Pyropia leucosticta
Sampling date 2020-06-17
Published 2020-06-17


Pyropia leucosticta
Sampling date 2008-06-01
Published 2020-06-17


Pyropia leucosticta
Sampling date 2008-06-01
Published 2020-06-17